News Updated!
Tour Info Updated!
For All The Latest Setzer News Visit Brian's Official Website!!

Photos from Brian Setzer Orchestra Live In LA 12-18-04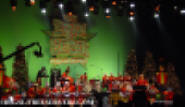 This Show Is Now Available On DVD
BSO Live Christmas Extravaganza!!

The Stray Cats Live 2004 CDs!!!!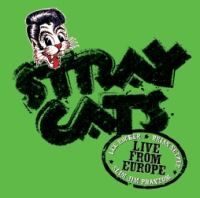 Visit Surfdog.com to buy your live Stray Cats CDs!!!
And for those who are wondering what the quality of
these Cds sound like......
Click Here to listen!!!!

Setzer, Phantom, Winchester at Sonicmania!

Listen to "Something's Wrong With My Radio" from
the first Sonicmana Show on 1-31-04,
this is from the bootleg CD above.

Rare Stray Cats Demo Tapes

Listen to some rare Demo Recordings made by the Stray Cats!
1.) Frankie & Johnny
More Coming Soon!!



Release Dates...........
- USA Release Dates for:
* BSO Live Christmas Extravaganza DVD Now Available
* BSO Dig That Crazy Christmas CD Now Available
* Brian Setzer Rockabilly Riot! Vol.1 CD Now Available
* BSO The Ultimate Collection Live CD Now Available
* BST Nitro Burnin' Funny Daddy CD Now Available
* Jump, Jive An' Wail (The Very Best Of The BSO 1994-2000) Now Available
* BSO Boogie Woogie Christmas CD Now Available
* BSO Jumpin' East of Java! (Live in Japan) DVD Now Available
- Japanese Release Dates for:
* BSO Live Christmas Extravaganza DVD Now Available
* BSO Dig That Crazy Christmas CD Now Available
* Brian Setzer Rockabilly Riot! Vol.1CD Now Available
* BSO The Ultimate Collection Live CD Now Available
* BST Nitro Burnin' Funny Daddy CD Now Available
* BSO Boogie Woogie Christmas CD Now Available
* Best Of The Big Band (BSO Greatest Hits) CD Now Available
* BSO Jumpin' East of Java! (Live in Japan) DVD Now Available
* BSO Jumpin' East of Java! (Live in Japan) CD Now Available

Brian Setzer TV Show Appearances
- Upcoming TV Appearances Include:
| | | |
| --- | --- | --- |
| TV Show | Channel | Time/Date |
| | | |
* Note - Check Your Local Listings If You Don't Live In The Pacific Standard Timezone!!*
- Past Brian Setzer TV appearances include:
* Fox And Friends (Song: Winter Wonderland)
* Tonight Show with Jay Leno (Song: Winter Wonderland)
* Fox And Friends (Song: Jingle Bells)
* Vh1 Classic (Song: Sleigh Ride)
* The Today Show (Song: Sleigh Ride, Blue Christmas)
* Christmas In Rockefeller Center (Song: Boogie Woogie Santa Claus, Jingle Bells)
* Late Night With Conan O' Brien (Song: Boogie Woogie Santa Claus, Jingle Bell Rock)
* The Wayne Brady Show (Song : Smokin' & Burnin', This Cat's On A Hot Tin Roof )
* The Today Show (Song: Jingle Bells)
* The Today Show (Song: Boogie Woogie Santa Claus)
* Tonight Show with Jay Leno (Song: Jingle Bells, Sleigh Ride Medley)
* 21st Christmas in Washington (Song: X-Mas Medley, O Holy Night)
* Late Night With Conan O' Brien (Song: Jingle Bells, Blue Christmas)
* Christmas In Rockefeller Center (Song: Winter Wonderland, Jingle Bells)
* The Simpsons (How I Spent My Strummer Vacation) (Brian Played Himself)
* Rock & Roll Hall of Fame 2002 (Song: Intro and solo of "Let's Live It Up", Guitar Rag)
* Late Night with Conan O' Brien (Song: Hell Bent)
* Live with Regis and Kelly Show (Song: 5 Years, 4 Months, 3 Days)
* Tonight Show with Jay Leno (Song: Ignition!)
* Vh1 Behind the Music: Brian Setzer

** most info on this page from http://www.briansetzer.com **
** Any questions email me Guitar_Slinger_6120@hotmail.com Founder of B.S.G.S.L. **
Copyright © 2004
B.S.G.S.L. Enterprises, Inc.
ALL RIGHTS RESERVED
* * * * *
Website and Web art
Design by Johnny Que.®
This is a Non Profit Organization, I get no money for anything I Do Online